The National Severe Storms Laboratory (NSSL) states that severe thunderstorm winds account for roughly 50% of severe weather reports across the United States, surpassing tornado-related damage incidents. These powerful winds can reach speeds of up to 100 miles per hour, leaving a path of destruction that can span hundreds of miles.
In a world dealing with the consequences of climate change, the frequency and intensity of severe weather systems are predicted to increase. This growing threat highlights the need to understand how storm and hurricane-induced winds can impact your home and property.
From the moment the wind subsides, the urgency to restore and rebuild becomes evident. Whether you're facing roof damage, structural issues, or other wind-related challenges, having a dependable storm damage restoration company at your disposal is a wise choice, ensuring swift response to your needs in the event of such a calamity. Learn about damaging winds and get insights and guidance to help you navigate the restoration process with confidence and efficiency. 
What Are Damaging Winds?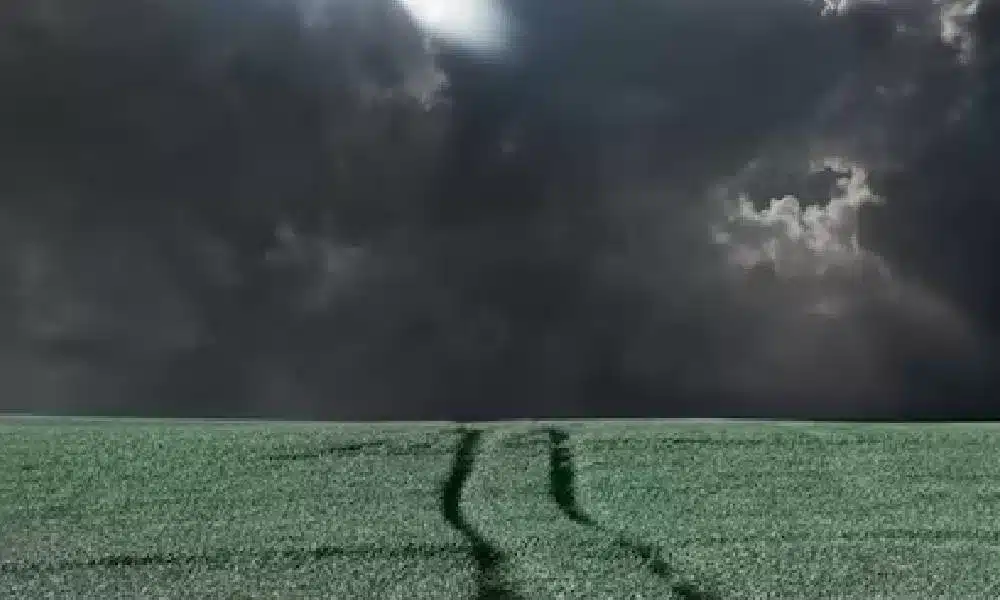 Damaging winds encompass various types of high-speed winds that wreak havoc on structures, trees, and landscapes. They are characterized by wind speeds exceeding 50-60 mph and are typically linked to severe thunderstorms, often originating from downdraft-generated outflows within these storms.
While this category encompasses tornadoes, hurricanes, and straight-line winds, our focus in this discussion will be on straight-line winds. 
What Are Straight-Line Winds?
In contrast to the swirling, rotational pattern typically seen in tornadoes, straight-line winds move in a linear direction. These powerful winds result from the downward motion of cool air within thunderstorms and spread horizontally upon reaching the Earth's surface.
While tornadoes often take the spotlight, it's crucial to recognize that straight-line winds are a more common phenomenon and, in certain instances, can be equally destructive. These straight-line winds are frequently observed in the Midwest United States, particularly during late spring and summer. However, they are not limited to this region and can occur in various areas.
What Causes Straight-Line Winds?
Straight-line winds stem from fluctuations in air temperature and density within a thunderstorm. During the formation of a thunderstorm, cool and dry air can develop within it. This air undergoes continuous cooling due to condensation and rainfall until it becomes denser than the warmer surrounding air. This difference in temperature and density triggers a sudden downburst of air.
Once this cool air reaches the Earth's surface, it disperses outward, generating strong winds with the potential to cause damage to homes, vehicles, trees, and other structures.
How Bad Are Straight-Line Winds?
Straight-line winds differ from the rotating winds of tornadoes. In the aftermath of straight-line wind events, the damage pattern often displays debris, such as uprooted trees, organized in nearly parallel rows.
Down-Bursts
As per the National Weather Service, a downburst is described as "small areas of fast-descending rain and rain-cooled air beneath thunderstorms." In some of the more intense downbursts, wind speeds can reach an impressive 100 to 150 miles per hour, comparable to the force of a potent tornado. These winds primarily move in one direction, with the most significant damage usually happening on the "forward side of the downburst."
Derechos
In the Midwest, another common occurrence of straight-line winds is known as derechos. These are rapidly advancing lines of thunderstorms distinguished by their extremely destructive straight-line winds. These winds can match the intensity of those seen in tropical storms, hurricanes, and tornadoes. What distinguishes derechos is their linear path, in contrast to the circular or spiraling patterns associated with hurricanes and tornadoes.
What Types of Damage Can Wind Cause to Homes?
Living in an area prone to thunderstorms frequently puts individuals at risk of damaging winds. Those living in mobile homes are particularly vulnerable, which can result in dangers, injuries, and even fatalities when confronted with these destructive winds. Mobile homes are notably ill-suited to withstand imminent hazards when wind speeds exceed 80 mph.
Understanding the impact of varying wind speeds is vital for assessing potential hazards. Here's a breakdown:
Wind Speeds of 25-31 MPH:

Evidenced by whistling sounds and significant movement of large branches.

Wind Speeds of 32-38 MPH:

Walking against the wind becomes challenging, and mature trees sway noticeably.

Wind Speeds of 39-46 MPH:

Twigs and small branches are susceptible to breaking.

Wind Speeds of 47-54 MPH:

Damage to buildings begins, with roofing tiles at risk and scattered broken branches.

Wind Speeds of 55-63 MPH:

Roofs face structural damage, while small trees teeter on the edge of being uprooted.

Wind Speeds of 64-75 MPH:

Widespread wind damage occurs, with large trees facing the risk of toppling over.

Wind Speeds Exceeding 75 MPH

: Hurricane-force winds unleash severe damage, potentially causing harm to roofs and windows and uprooting trees. Small mobile homes are at risk of being overturned.
How Can You Secure Your Home Against Damaging Winds?
Identifying Vulnerable Areas in Your Home
Start by pinpointing weak points in your home's structure that could be vulnerable to wind damage, with a focus on areas such as windows, doors, and the roof.
Reinforcing Doors and Windows
Enhance your home's protection by installing impact-resistant windows and reinforcing doors with proper weatherstripping and secure locks to prevent them from being blown open during high winds.
Securing Your Shingles
Ensure your roofing shingles are firmly fastened to the roof deck to prevent them from being lifted or torn off during a windstorm. Consider scheduling professional roof inspections and necessary repairs.
Securing Metal Siding and Roofing
If your home features metal siding or roofing, make sure it's properly anchored and secured to the structure to prevent it from peeling off or becoming projectiles in strong winds. Taking some proactive measures like upgrading your roofing materials further strengthens your property against storm damage.
Trim Trees
Regularly maintain and trim trees and branches near your home. Prune limbs that could potentially fall on your house during a storm, as well as those that might obstruct power lines or become flying debris in high winds. This proactive approach helps reduce potential damage and hazards during severe weather.
Shield Your Home Against Damaging Winds With a Storm Damage Restoration Company
Your home is more than just a structure; it's a sanctuary, and when it's in need of restoration, a prompt response and effective actions can significantly impact the recovery process.
It's essential to underscore the importance of involving a storm damage restoration company. Regardless of the type of weather that has affected your home, MWCR Homes is prepared to provide the necessary repairs. Our comprehensive services encompass Roofing Damage/Replacement, Structural Damage, Gutter/Siding Damage, and Interior Damage, ensuring that your property is rapidly and expertly restored to its previous condition. Your peace of mind and the well-being of your home are our top priorities.