Ensuring the durability of homes has become a paramount concern for Minnesotans facing unpredictable weather patterns. Storms can leave a trail of destruction, such as damaged roofs and gutters. However, there are proactive steps you can take to safeguard your home and minimize the impact of future storms.
Experts in storm damage repair services in MN recommend identifying vulnerable areas, conducting regular inspections, and implementing effective reinforcement strategies to protect your home from future weather-related risks.
This guide will delve into these essential practical solutions to empower homeowners like you with the knowledge and tools to prevent, mitigate, and minimize storm damage risks.
Proactive Measures to Safeguard Your Home
Homeowners can take several proactive measures to strengthen their properties against future storm damage. Implementing these strategies can significantly reduce the risk of costly repairs and protect your home and loved ones during severe weather events.
Upgrade roofing materials.

Use impact-resistant roofing materials, such as Class 4 shingles, which can withstand hail, high winds, and flying debris. These materials provide superior protection and may qualify you for insurance premium discounts.

Window and door protection.

Install storm shutters, reinforced windows, and impact-resistant doors to safeguard against wind-driven debris and potential intrusions during storms. These protective features offer added security and reduce the risk of property damage.

Reinforce siding and foundations.

Invest in reinforced siding and robust foundation design to minimize the risk of structural damage during storms. Sturdy construction materials can provide long-term cost-saving benefits.
By proactively fortifying your home, you can significantly reduce the likelihood of storm damage, ensuring peace of mind for you and your family.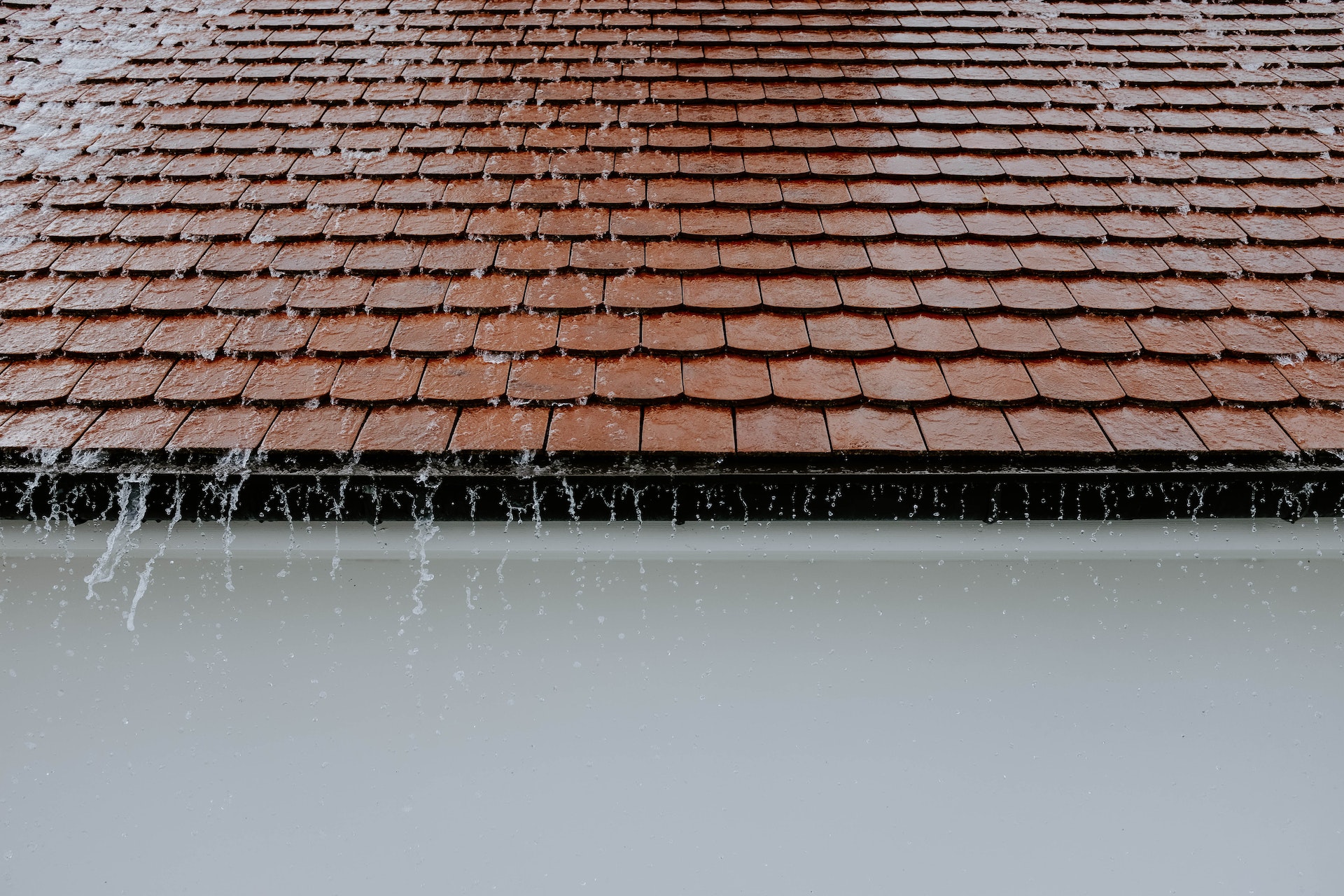 Landscaping Strategies and Materials for Severe Weather
Landscaping can be a natural defense, protecting your home from severe weather. Explore the following strategies to enhance your property's resilience against storms:
Windbreak plantings.

Strategically plant windbreaks, such as evergreen trees and shrubs, to create a buffer zone that reduces wind speed and deflects debris away from your home.

Rain gardens and permeable surfaces.

Consider rain gardens and porous surfaces to manage stormwater runoff effectively, preventing flooding while promoting groundwater recharge.

Erosion control measures.

Implement erosion control techniques, like retaining walls and erosion-resistant groundcovers, to safeguard against soil erosion during heavy rains and floods.
Effective landscaping strategies shield your home from storm-related risks, contribute positively to the environment, and add aesthetic value to your property.
Regular Maintenance and Inspections
Regular maintenance and inspections are essential for identifying vulnerabilities and addressing potential issues before they escalate. Follow these guidelines to keep your home in optimal condition:
Roof and gutter maintenance.

Regularly inspect and maintain your roof and gutters to prevent leaks, water damage, and clogs that could lead to costly repairs.

Exterior sealant and caulking.

Seal gaps, cracks, and crevices in your home's exterior to enhance its weather resistance, improving energy efficiency and indoor comfort.

Foundation and basement inspection.

Conduct regular checks to identify signs of water intrusion or structural issues, taking preventative measures to avoid potential flood damage.
One of the storm damage repair services (MN) you can avail of is calling for a repair or construction company to visit your home for a more thorough inspection. By staying proactive with maintenance, you can prevent significant problems, save on repair costs, and maintain a storm-ready home year-round.
Why Partner With a Locally Owned Construction Company
In addition to proactive measures, you should partner with locally-owned construction companies. Some compelling reasons include:
In-depth knowledge of local conditions
A local company will likely have a profound understanding of the weather patterns, climate, and specific storm-related challenges throughout Minnesota. This knowledge allows their team to effectively tailor storm damage repair services that address the region's unique needs.
Community connection and trust
As a part of the local community, repair professionals prioritize building strong relationships with their clients. They recognize that their reputation and success depend on the trust and satisfaction of their neighbors. 
Familiarity with local regulations and permits
Storm damage repairs often require adherence to specific local regulations and obtaining necessary permits. Being a locally owned business, they are well-versed in these requirements, streamlining the repair process and ensuring compliance with all relevant guidelines.
Rebuild a Stronger Home With Midwest Construction & Remodeling
Storms can strike unexpectedly, but proactive measures, including maintenance and landscaping strategies, can protect your property against harsh elements. By equipping yourself with these insights, you can proactively safeguard your home and loved ones, reducing the need for extensive storm damage repairs in the future. 
Midwest Construction & Remodeling specializes in efficient storm damage repair. With decades of experience, you can trust us to efficiently handle your storm damage repair project while ensuring it meets the highest specifications. Based in Minnesota, we are better equipped to respond promptly to storm damage emergencies, provide immediate assistance, and prevent further issues.
Call 763-222-9698 for a free consultation on storm damage repair.