Your home's siding is more than just aesthetics. It's also an essential line of defense against the elements. Exterior walls are a prominent feature of any home, and an unattractive outer wall can be a major eyesore.
Your siding adds curb appeal to your home. It also adds functionality and durability to your house. It is no wonder that homeowners are going the extra mile to find reliable siding contractors in MN. However, several things can go wrong with siding, leading to unsightly damage or costly repairs.
This blog will discuss common siding problems and hiring a contractor to fix them.
Common Siding Problems You Shouldn't Ignore
Siding acts as a protective barrier that shields your home from severe weather conditions, moisture, and pests. It can also enhance your home's energy efficiency, reduce upkeep expenses, and boost your property's overall value. However, it can still encounter various issues over time.
Some of the common siding problems include:
Damage from the elements: Siding can be damaged by wind, rain, snow, and other weather elements. This can cause it to warp, crack, or even rot.
Pest infestation: Siding can also be destroyed by pests, such as termites and carpenter ants. These pests can eat away at the siding, causing it to weaken and eventually collapse.
Poor installation: Siding that is not installed correctly can also cause problems. This can include gaps between the siding panels, allowing water to seep in and cause damage.
Defects in the siding material: Siding materials can sometimes be defective, leading to problems. This is more common with vinyl siding, which can warp or crack if it is not made from high-quality materials.
When facing these siding problems, it is important to call a storm damage repair contractor in Minnesota. These professionals have the expertise and experience to address these issues effectively. Here's how they can help:
Inspection:

A storm damage repair contractor

will thoroughly inspect your siding to determine the extent of the damage. They will assess whether the problems are due to weather, pests, poor installation, or material defects.

Repair or replacement:

Depending on the severity of the damage, the contractor will recommend either repairs or a complete replacement, provide options that fit your budget and preferences.

Expertise in storm damage:

These contractors specialize in handling damage caused by storms, ensuring that your siding is restored to its original condition or better.

Skilled installation:

For complete replacements, contractors ensure proper installation of the new siding using the necessary tools and techniques to prevent future problems.

Pest control:

If pests have caused damage to your siding, the contractor will repair the affected areas and also provide solutions to prevent future infestations. They may recommend treatments or modifications to deter pests from causing further damage.

Timely repairs:

Hiring a

storm damage repair contractor

ensures prompt action to protect your home from additional damage and maintain its integrity.

Warranty and guarantees:

Reputable contractors often provide warranties on workmanship and the materials used, addressing post-repair or replacement issues without additional costs.
What Causes Siding Problems?
Siding problems can be a major headache for homeowners. They can be unsightly, costly, and even lead to water damage or other structural problems. Here are some of the causes of siding problems for residential properties:
Environmental factors
Exposure to the elements can damage your siding over time. Sunlight and temperature changes can cause the siding to warp, while wind and rain can cause water to penetrate the siding, leading to rot and other issues.
Improper installation
If the siding is not installed correctly, it can cause problems such as warping, buckling, or loose siding panels. DIY installation is among the major causes of this siding problem. To ensure quality, it is best to leave the work to professional siding contractors in MN.
Moisture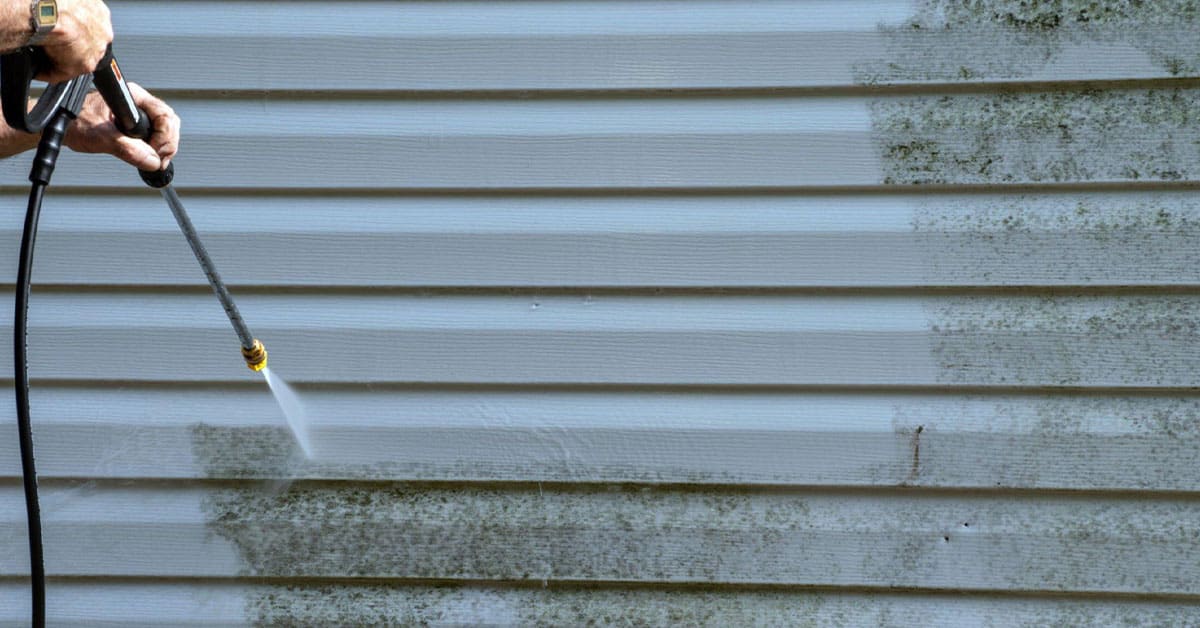 If water or moisture penetrates the siding, it can cause rot, decay, and insect infestations. Wood and low-quality composites often decay faster than other materials, so it is important to avoid them if you live in a humid region with plenty of rain.
Age
As the siding ages, it can become brittle, crack, warp, and split, leading to gaps and other issues. This is common to all siding materials. However, there are siding materials that last longer than the others. Consult an experienced siding contractor to discuss your options.
Lack of maintenance
Without routine maintenance, your siding can become faded, discolored, or develop other issues over time. Proper care, such as cleaning and painting, can help extend the life of your siding.
Quality of materials
Low-quality materials and inadequate installation can cause premature wear and tear, leading to problems in the long run. Ask for help from professional contractors when choosing high-quality siding materials.
Fixing Your House's Siding Problems
There are a few things you can do to fix siding issues. If the damage is minor, you can fix it yourself. However, if the damage is more extensive, hire a professional siding contractor.
Here are some tips for fixing siding issues yourself:
Repair small cracks and holes. You can take care of small cracks and holes with caulk or spackle.
Replace damaged siding panels. If a siding panel is damaged beyond repair, you will need to replace it.
Paint or stain your siding. Painting or staining your siding can help protect it from the elements and make it look new.
If the damage to your siding is more extensive, hiring a professional siding contractor is your best option. A professional contractor will have the experience and expertise to repair your siding properly. They will also have access to the tools and materials needed to do the job correctly.
Rely on Experienced Siding Contractors in Minnesota
Working with a siding contractor, homeowners can have peace of mind knowing that their siding is being taken care of by an experienced professional who will ensure that the repairs or replacements are done correctly.
If you're in Minnesota, Midwest Construction and Remodeling can assist you. With years of experience in installing, maintaining, and repairing sidings, we can help you choose the best materials and maintain your siding to extend its lifespan.
Contact us today to schedule an initial consultation.