According to the most recent Cost of Construction Survey from the National Association of Home Builders (NAHB), construction costs accounted for 60.8% of the average home sales price in 2022, mirroring the 2019 breakdown. With a substantial portion of your property's value tied up in construction, making well-informed decisions regarding maintenance and repairs, including your home's gutters, is crucial.

Whether due to wear and tear over the years or the aftermath of a severe storm, your home's gutters are bound to demand attention sooner or later. When that time comes, you'll face a critical decision: should you opt for a complete gutter replacement service, or is a repair sufficient to address the issue?
This article will explore the dilemma of gutter replacement versus repair, helping you make an informed decision for your situation.
Assessing the Condition of Your Gutters

Assessing their condition is essential before deciding whether to repair or replace your gutters. Here are some factors to consider:
Age of the Gutters:

Gutters have a lifespan, typically around 20-30 years for aluminum gutters and longer for materials like copper. If your gutters are nearing the end of their lifespan, replacement may be the wiser choice, as repairs might only provide a temporary fix.

Visible Damage:

Examine your gutters for visible damage, such as cracks, holes, or sections that are sagging or pulling away from the house. Small cracks or minor issues may be repairable, but extensive damage requires replacement.

Frequent Clogs:

If your gutters frequently clog with leaves and debris, it may indicate that they're not functioning correctly. Consider replacing them with a more efficient, clog-resistant system to prevent future problems.

Peeling Paint or Rust:

Peeling paint or rust on your gutters indicates deterioration. While you can repaint and patch minor rust spots, extensive corrosion may necessitate replacement.



Gutter Alignment:

Proper installation and alignment of gutters are crucial. Misaligned gutters can lead to water overflow and damage. Assessing the alignment helps determine if realignment or replacement is required.

Water Overflow Issues:

Detecting Signs of Gutter Inefficiency – Look for signs of water overflowing from your gutters during rainfall. Overflow issues can indicate that your gutters are not effectively managing water runoff, possibly requiring replacement for improved functionality.
Cost Considerations: Repair vs. Replacement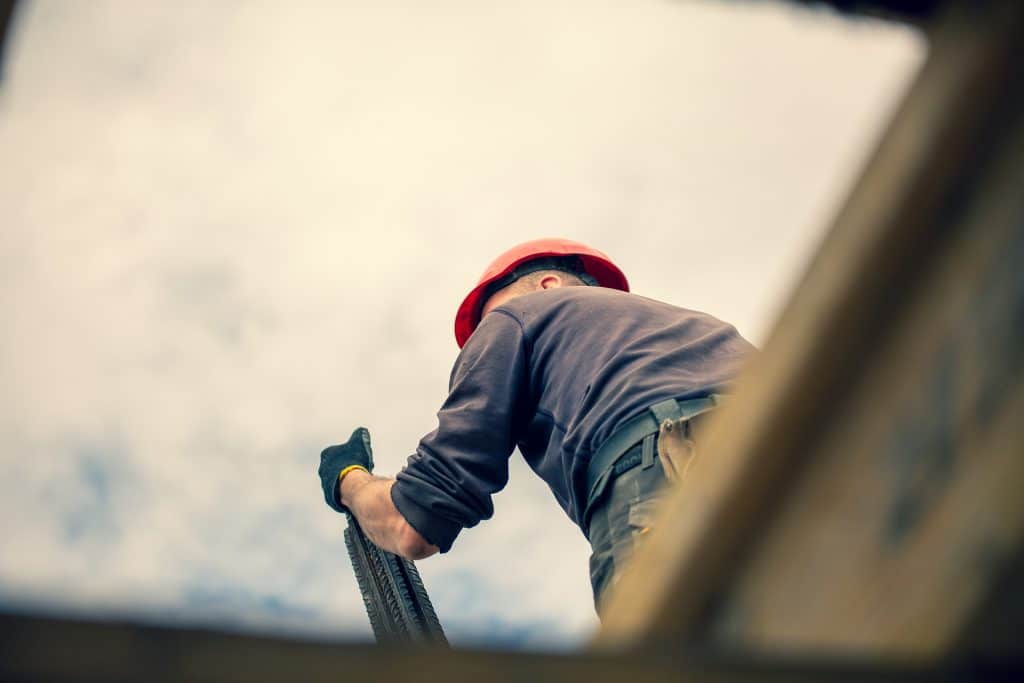 When it comes to cost, both repair and replacement have their considerations:
Repair Costs:

Gutter repairs are generally less expensive upfront than a complete replacement. They are excellent for minor issues like small cracks or loose brackets. However, it's crucial to weigh the long-term cost-effectiveness, as frequent repairs can add up over time.

Replacement Costs:

While gutter replacement is a more significant initial investment, it can save long-term costs. New gutters often come with warranties and are less likely to require frequent repairs. Additionally, they can enhance your home's overall value and curb appeal.

Hidden Damages:

Sometimes, gutter damage extends beyond what's visible. You may face more significant repair bills later if repairs are made without addressing underlying issues. In such cases, replacement may be the more economical choice in the long run.
Benefits of Gutter Replacement

Opting for gutter replacement offers several advantages:
Enhanced Functionality:

New gutters are designed to function optimally, efficiently channeling rainwater away from your home to prevent water damage.

Clog Resistance:

Many modern gutter systems have built-in protection against clogs, reducing the need for constant maintenance and ensuring water flows freely.

Improved Curb Appeal:

New gutters can improve the appearance of your home, boosting its resale value and making it more attractive to potential buyers.

Long-Term Savings:

With warranties and fewer repair expenses, gutter replacement can be a wise investment that saves you money over time.
Upgrade Your Gutters With Midwest Construction & Remodeling
Deciding between gutter repair and replacement hinges on factors like the age and condition of your gutters and your long-term budget considerations. While repairs may seem cost-effective initially, replacement offers lasting benefits and savings.
Midwest Construction & Remodeling understands the importance of well-maintained gutters in protecting your home. Our experienced team specializes in gutter replacement and installation, ensuring you receive top-quality products and services. Whether you're dealing with damaged gutters or want to upgrade to a more efficient system, we're here to help.
Contact us today at 763-200-1946 or contact@mwcrhomes.com for a free consultation.